After-Hours and Urgent Care Services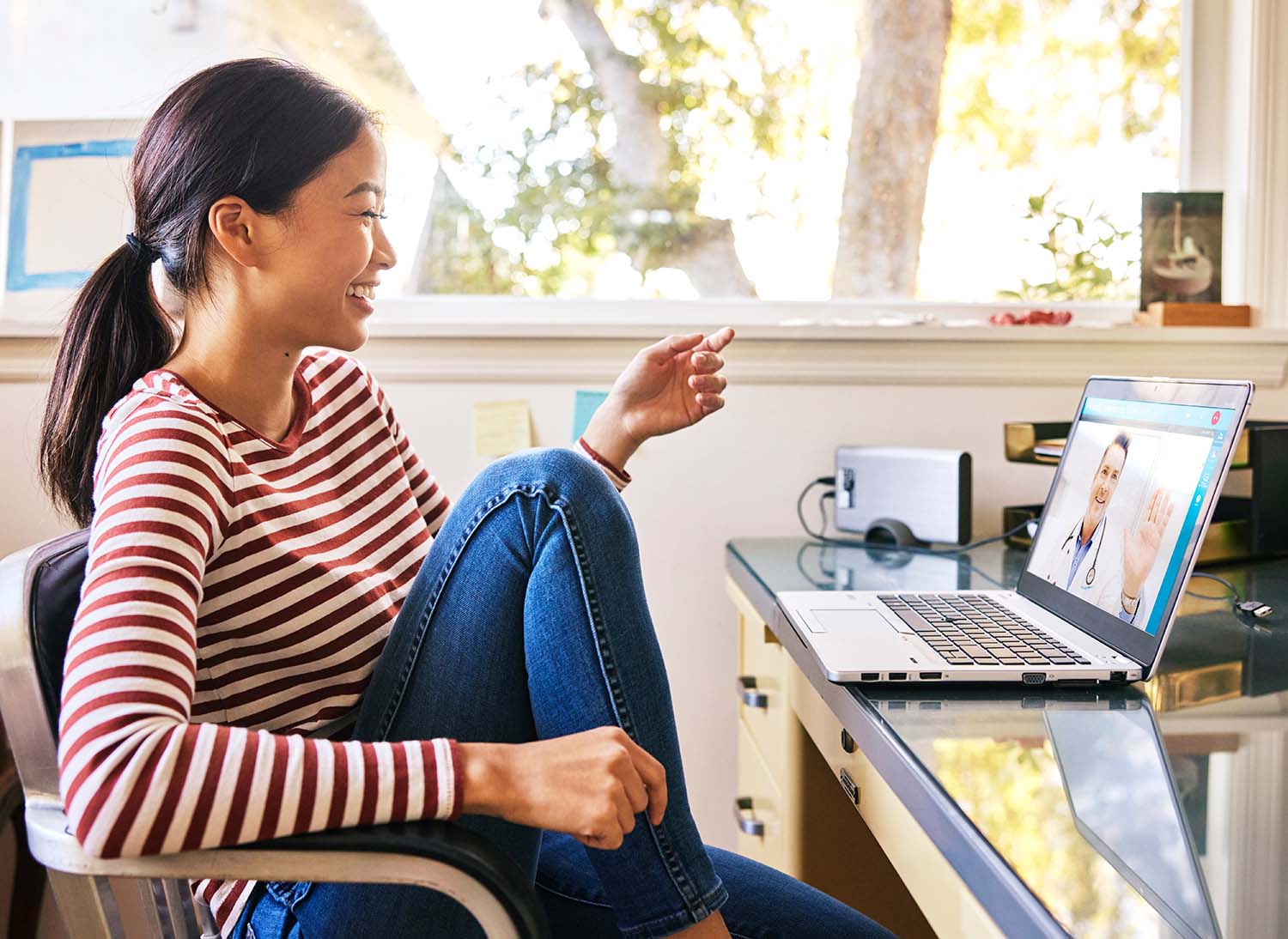 Members have many convenient ways to get trusted care from our physicians and providers at Kaiser Permanente.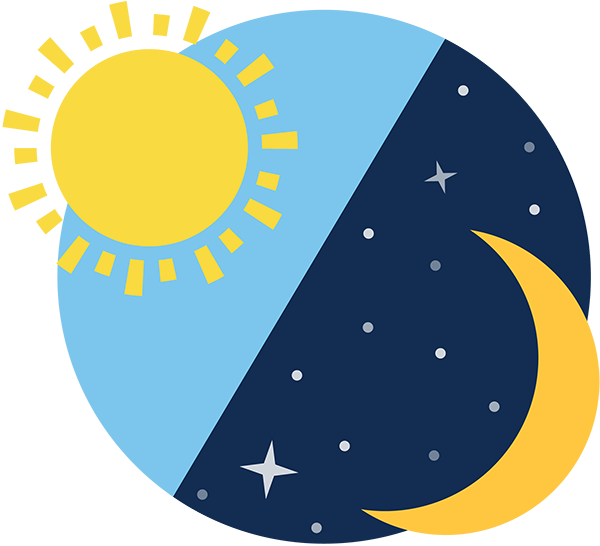 Day or night,
mauka to makai
When you're healthy, you usually don't think about the doctor — until you need one. If you have a minor illness or injury, you have convenient ways to get care that won't slow you down. Talk to a clinician virtually by video or phone 24/7 or visit one of our urgent care centers.  Plus, call us anytime for treatment advice, help finding our nearest urgent care center, or scheduling an appointment.
24/7


Virtual Care

Talk to a clinician by video or phone from your home or work.¹ With telehealth, you get convenient, quality care. And, there is no additional cost for most plans.

Explore online care options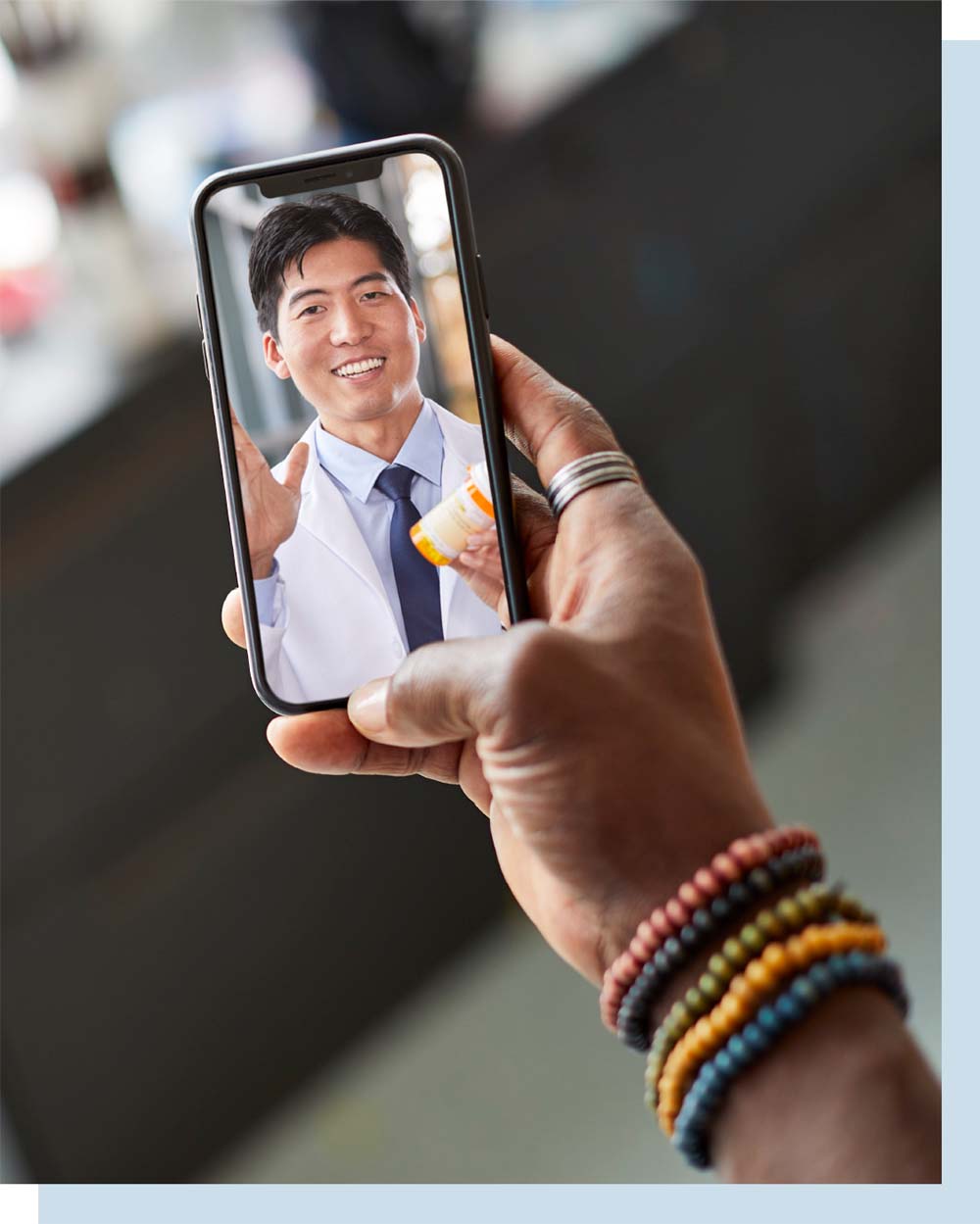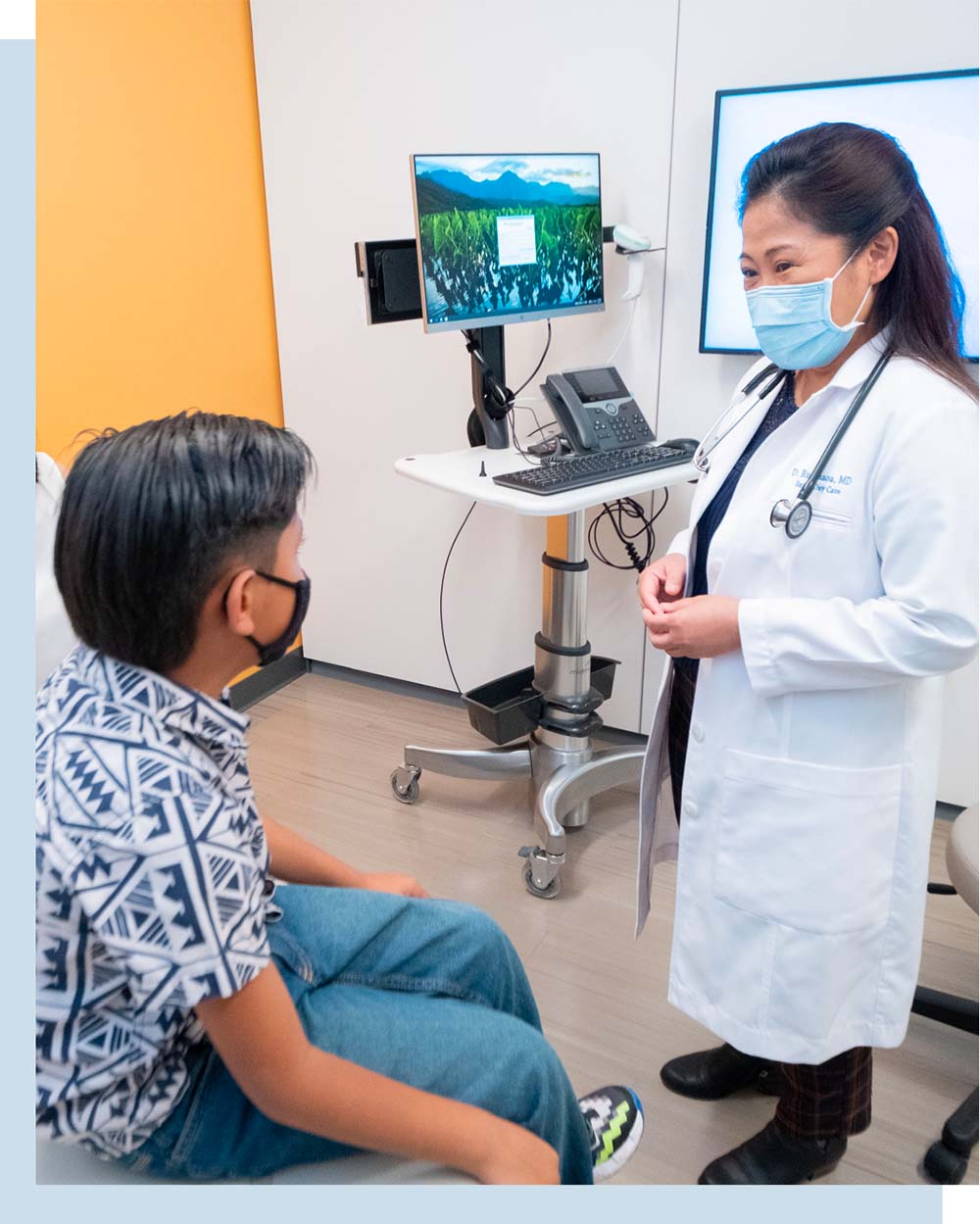 In-Person


Urgent Care

You can go to an urgent care center to get non-emergency, non-routine care during weekdays, as well as nights, weekends, and most holidays. We're here for you at more convenient times, with expanded urgent care services on Oahu and Maui plus access to additional affiliated urgent care centers on Maui, Hawaii Island, and Kauai. The cost of an urgent care visit is generally the same as a routine doctor's appointment.²
How to schedule appointments
We recommend you call us before going to an urgent care center:
Find an urgent care location near you
24/7 Advice by Phone
Talk with a licensed clinician day or night for medical care and advice at no additional cost.
Call us 24/7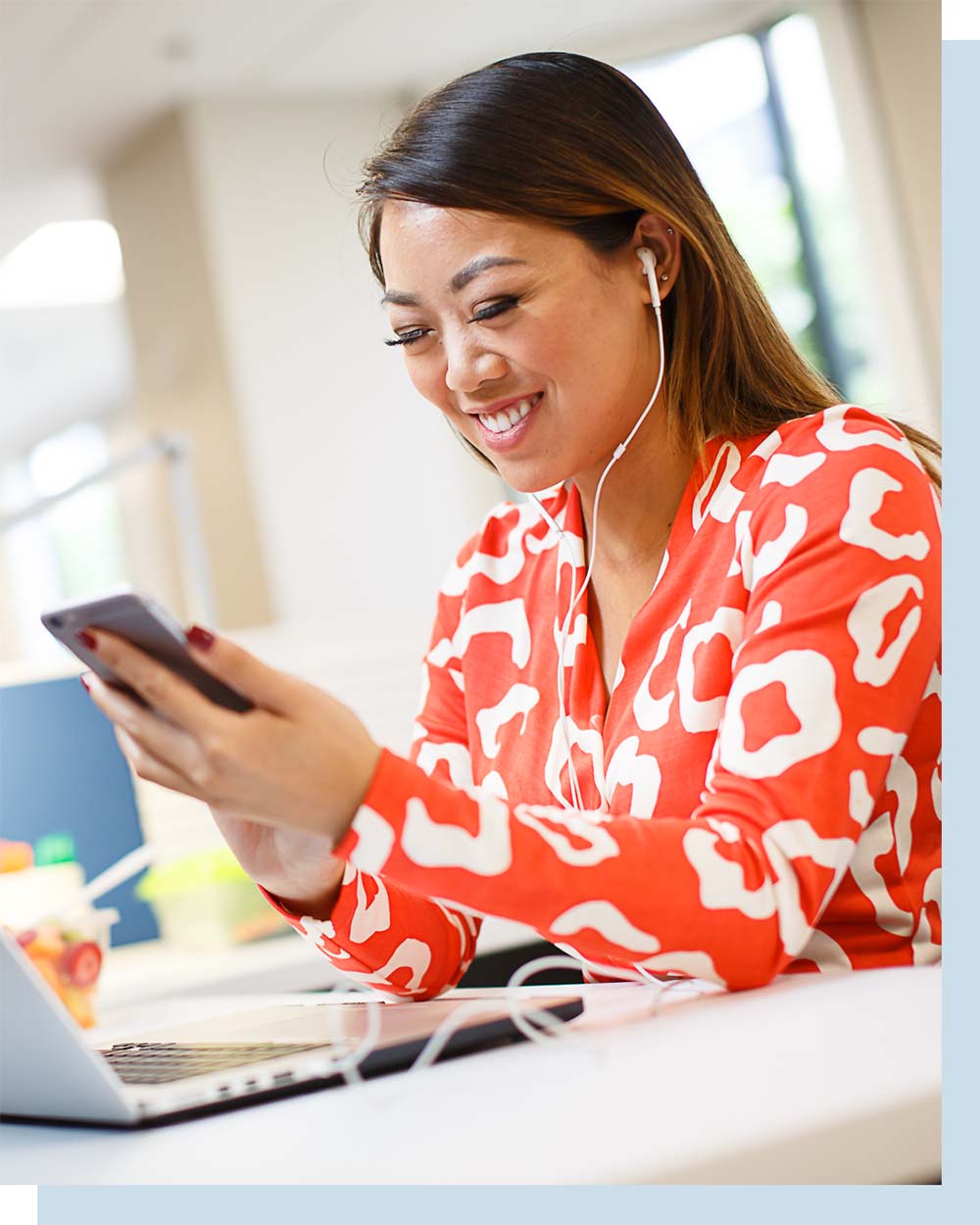 Connected Care
At Kaiser Permanente, your care team is connected. We're different because we provide care and coverage together in one package. That means your personal doctor, specialists, imaging, lab, and pharmacy, and your health plan all come bundled together for you. Even better, your health care team can access your medical record in real-time – helping you get the coordinated, quality care you need in a way that works for you.
Frequently Asked Questions
What symptoms or situations should I use urgent care visits for?
Urgent Care is appropriate for medical conditions that require prompt medical attention, usually within 24 or 48 hours, but are not an emergency. Examples include, but are not limited to:
abdominal/stomach pain (mild or moderate)
back or muscle aches (mild)
breathing difficulties (mild or moderate)
broken bones or sprains (minor breaks on a limb or appendage such as an arm, hand, finger, leg, foot, or toe – with no large wounds)
burns (superficial only)
colds or flu
cough
cuts and lacerations with minimal bleeding (may require a few stitches)
dizziness and/or lightheadedness
earaches
eye irritation and redness/conjunctivitis (pink eye)
fever
foreign body removal (small objects stuck in the eye, ear, or skin)
migraine symptoms that you've had before
skin rashes and hives
sinus infections
sore throat
swollen or painful joints (moderate)
urinary tract infections or kidney stones, frequent urination, burning sensation when urinating
vomiting or diarrhea (moderate)
What if I'm having an emergency?
If you think you or someone you care for is having a medical or mental health emergency, call 911 or go to the nearest emergency department. Do not attempt to access emergency care through an urgent care center, kp.org, or a video/phone visit.
Issues that should be seen in an emergency department include:
abdominal/stomach pain (severe)
allergic reactions
breathing difficulties including shortness of breath (severe)
broken bones (with open wounds, multiple broken bones, parts of the body that are not limbs or appendages – e.g., head/face, neck, ribs)
burns (moderate or severe)
car or other motor vehicle accident
chest pain or chest pressure
coughing or vomiting blood
facial drooping or sudden weakness/numbness in an arm or leg, slurred speech, confusion, vision loss
fever in a newborn
head trauma
headache that starts very suddenly and is very painful
heavy, uncontrollable bleeding
injuries to the head, neck, or back that appear to be serious in nature
insect bite reaction (severe)
loss of consciousness
vomiting or diarrhea that persists
poisoning
pregnancy-related issues including bleeding
seizures
suicidal or homicidal feelings
Will an urgent care visit be with my primary care physician?
In-person urgent care or on-demand video or phone visits will connect you to a clinician who will likely not be your primary care physician. However, the result of your visit will be documented in your medical record and your primary care physician will have access to that information.
Will the clinician have access to my medical history?
Yes. Whether you access care in-person or virtually by video or phone, the clinicians you see will have access to your medical history and prescription information through your Kaiser Permanente electronic medical record. The relevant medical details of your visit will be added to your medical record.
Can the clinician I talk to prescribe medications and/or refer me to a specialist, order labs, and provide other care during a virtual care or in-person urgent care visit?
Yes, when appropriate, the physicians and providers in these settings can prescribe medications, make referrals, and order tests just like in a routine primary care office visit.
How much do urgent care visits cost?
Generally, in-person urgent care visits are subject to the same copay, coinsurance, or deductible you pay for regular primary care office visits. Medicare members may have an urgent care office visit copay that is different than the primary care office visit copay, as described in their Evidence of Coverage.²
Costs for virtual care visits by phone or video depend on your plan. For most Kaiser Permanente members there is no charge. HSA-qualified high deductible health plan (HDHP) members must first meet their deductible before phone and video visits are provided at no charge. For benefit information, review your Evidence of Coverage, Membership Agreement or Certificate of Insurance.
¹When appropriate and available. If you travel out of state, phone appointments and video visits may not be available due to state laws that may prevent doctors from providing care across state lines. Laws differ by state.
²Please note that as a Medicare member, if you are seen in an urgent care department, you may have an urgent care office visit copay that is different than the primary care office visit copay, as described in your Kaiser Permanente Senior Advantage Plan (HMO) Evidence of Coverage.
If you believe you have an emergency medical condition, call 911 or go to the nearest hospital. For the complete definition of an emergency medical condition, please refer to your Evidence of Coverage or other coverage documents.