Year after year, Kaiser Permanente is recognized locally and nationally for our commitment to high-quality care. Here's what the country's leading health care authorities are saying about our top-quality care: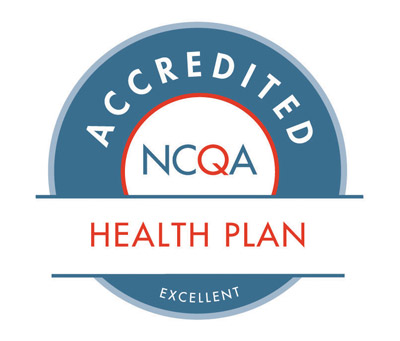 Top ratings for commercial, Medicare, and Medicaid plans
Kaiser Permanente Hawaii's health plans are top rated in Hawaii according to the National Committee for Quality Assurance for 2018-2019, our commercial and Medicaid plans earned a rating of 4.5 out of 5, making it one of the highest rated plans in the state. Our Medicare plan was the only plan in Hawaii to receive the highest possible rating of 5 out of 5. This marked the 14th year in a row that our Medicare and Medicaid plans were recognized as the highest score in Hawaii and 11th year in a row that our commercial plan received top marks.1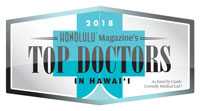 Top-notch doctors
One hundred ninety of our physicians in over 50 specialties were named among the nation's medical elite by one or both of the Best Doctors and Castle Connolly Top Doctors lists. They were selected by their peers to join a coveted list of the most respected doctors in Hawaii, and the ones that other top doctors would trust for their loved ones and themselves.2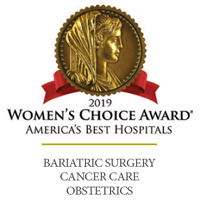 Most recommended brand among women
Kaiser Permanente Moanalua Medical Center has received the 2019 Women's Choice Award® as America's most recommended brand among women for Cancer, Obstetrics, and Bariatric care. The award signifies that Moanalua Medical Center is one of the top health care providers in the country based on reviews of nearly 5,000 hospitals.3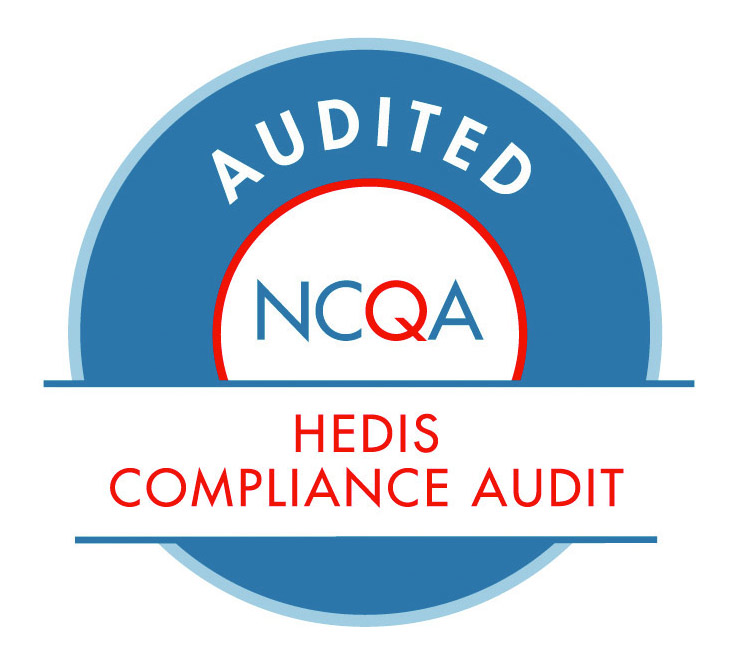 Ranked No. 1 in the most quality measures
We ranked No.1 in the state for 28 of 49 HEDIS (Healthcare Effectiveness Data Information Set) Prevention and Treatment measures, including those for breast and cervical cancer screening; family care; prenatal care; comprehensive diabetes care; and childhood immunizations.4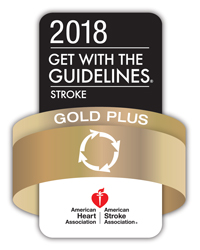 High marks for heart care
Our Moanalua Medical Center has received the 2019 Get with the Guidelines® - Heart Failure Gold Plus Quality Achievement Award from the American Heart Association. This marks the 9th consecutive year Moanalua Medical Center has been honored with a Gold Plus distinction for treatment of heart failure.5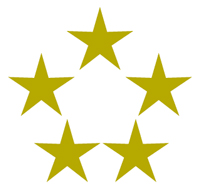 Hawaii's only Medicare 5-star plan
Kaiser Permanente has the highest-rated Medicare program in Hawaii for 2019. The Centers for Medicare & Medicaid Services evaluates Medicare health and prescription drug plans and rates them from 1 to 5 stars based on major categories that include: prevention care, customer service, chronic care, member satisfaction, and prescription drug services.6
---
1NCQA's Private Health Insurance Plan Ratings 2018-2019, National Committee for Quality Assurance, 2018: Kaiser Foundation Health Plan, Inc., of Hawaii - HMO (rated 4.5 out of 5). NCQA's Private Health Insurance Plan Ratings 2015-2018, National Committee for Quality Assurance.
2Excerpted from the Best Doctors in America® 2019 and Castle Connolly Top Doctors databases. For more information, visit bestdoctors.com and castleconnolly.com.
3The Women's Choice Award gives women a collective voice so that they can help each other identify trusted brands, products, and services. WomenCertified Inc. does not in any way endorse any business, hospital, brand, product and/or service, but instead, reports the collective opinion and judgment of female consumers. Visit www.womenschoiceaward.com to learn more.
4Kaiser Permanente 2018 HEDIS® scores. Benchmarks provided by the National Committee for Quality Assurance (NCQA) Quality Compass® and represent all non-PPO lines of business. Kaiser Permanente combined region scores were provided by the Kaiser Permanente Department of Care and Service Quality. The source for data contained in this publication is Quality Compass 2018 and is used with the permission of NCQA. Quality Compass 2018 includes certain CAHPS® data. Any data display, analysis, interpretation, or conclusion based on this data is solely that of the authors, and NCQA specifically disclaims responsibility for any such display, analysis, interpretation, or conclusion. Quality Compass and HEDIS are registered trademarks of NCQA. CAHPS is a registered trademark of the Agency for Healthcare Research and Quality.
5Get With The Guidelines® puts the unparalleled expertise of the American Heart Association to work for hospitals nationwide, helping hospital care teams ensure that the care provided to heart failure and stroke patients is aligned with the latest evidence-based guidelines. The goal of participating in Get With The Guidelines is to save lives.
6Rated by Centers for Medicare & Medicaid Services Health Plan Management System, Plan Ratings 2018. Kaiser Permanente contract #H1230. Medicare evaluates plans based on a 5-star rating system. Star Ratings are calculated each year and may change from one year to the next.